General Senior Info: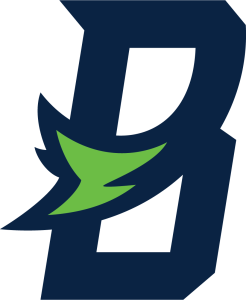 Financial Aid & Scholarship Links:
Senior Updates &  Events:
To order ONLY a cap and gown for graduation, follow the link to the Jostens' website and choose a CUSTOM CAP & GOWN MEDALLION UNIT. 
Choose the Cap & Gown option
Enter height, weight, and gender.
Choose "No Thanks" for Tassels, Apparel, and Announcements
SENIOR CLASS PANORAMIC
..the senior panoramic photo will be taken

OCTOBER

10

directly after A lunch. IF you are not on campus (Dual enrollment, SJRC, etc), please come to the school by 11:45 and join in the class photo!!!
Check back for more info as it becomes available!
Notes from Guidance:
🎓Graduation Credit Checks
All students completed their senior graduation credit check with school counselors in August.  Students were given a copy of their graduation credit check to bring home to parents/guardians.
🎓Post-Secondary (vocational, college, state, university) and Scholarship Applications
Help will be given to those who show up.  September 8th, October 20th, and October 30th – Counselors will be available in the Media Center from 2 pm-4pm to help seniors with post-secondary applications.   Students should sign up using the links located here:  https://www-bhs.stjohns.k12.fl.us/guidance/presentations-and-resources/
🎓Recommendation Letters
Most post-secondary institutions do NOT require recommendation letters.  Some won't even read them if students send them in (see this video https://youtu.be/HNHZCIqBL7Q at the 12:28 mark as an original source for this statement).  Before students ask for a letter of recommendation, they should verify with the post-secondary institution that a recommendation letter is required.  The student should ask for a letter of recommendation at least three weeks in advance of a deadline.  Once the student asks for the letter of recommendation, they will be asked to fill out a 'brag sheet'.  Counselors can't write the recommendation without being asked to by the student, and the 'brag sheet' filled out.
🎓Transcripts
If a student needs a transcript for college applications, they should request those via Naviance –  https://www-bhs.stjohns.k12.fl.us/guidance/naviance/
If a student needs a transcript for scholarships or their personal use, they should be request and pay for those via the transcript request form – https://www-bhs.stjohns.k12.fl.us/guidance/transcript-requests/
If a student needs a transcript for NCAA, they should request those via the NCAA portal – https://www-bhs.stjohns.k12.fl.us/guidance/ncaa/
🎓Financial Aid Information
FAFSA (Free Application for Federal Student Aid) application opens in December – https://studentaid.gov/h/apply-for-aid/fafsa
To be considered for federal student aid for the 2024–25 award year, students can complete a Free Application for Federal Student Aid (FAFSA®) beginning December, 2023.
FFAA (Florida Financial Aid Application – commonly referred to as the "Bright Futures" application) – opens October 1.  VERY IMPORTANT – Students will be evaluated for Bright Futures based on official test scores from the FDOE repository. To ensure Office of Student Financial Assistance obtains official test scores: Ensure demographics on your test registration and high school transcript match; and request your official test scores be sent to one of Florida's 12 state universities when registering for the ACT and/or SAT.
October 9th and 10th 
Each senior will be guided in completing the Florida Financial Aid Application and given information on Bright Futures requirements.  If you need to review the requirements for Bright Futures, please go to page 3 of the BF student handbook: https://www.floridastudentfinancialaidsg.org/PDF/BFHandbookChapter1.pdf
Scholarships – How do students find and apply to scholarships?  Review this information:  https://www-bhs.stjohns.k12.fl.us/guidance/wp-content/uploads/sites/4/2022/07/Scholarship-Tips.pdf
Beachside counselors organize scholarships by month on our website – https://www-bhs.stjohns.k12.fl.us/guidance/
Students can use Raise.Me now to keep earning micro scholarships to colleges – https://www.raise.me/join/5778868440
Resource to figure out college costs (Net Price Calculator Center)- https://collegecost.ed.gov/net-price
Senior Photo Info: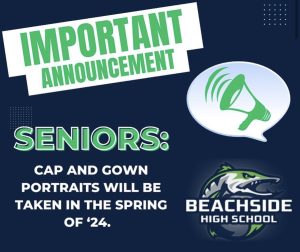 To secure your spot in the yearbook, you must schedule a photography appointment with Leonard's Photography. You'll receive a postcard and an email with all the necessary information to book your session, which can be done starting mid-May at https://schedule.leonards.com/signin
It's important to note that your photo must be taken before the school year begins for you to choose which portrait is used in the yearbook.
To schedule your appointment, you'll need your personalized access code, which you'll find on the postcard mailed to your home and in an email you will receive in a couple of weeks. You can also find your personalized code here, once the link is live in a couple of weeks: https://www.leonards.com/schedule
The Leonard's studio will be open Tuesday-Saturday from 10AM-6PM starting June 10th, make sure to schedule your appointment in advance. If you're unable to make it to the local studio, no worries! You can schedule an appointment at any of Leonard's other studio locations throughout the summer, including Lakeland, Tampa, St. Augustine, Ft. Myers, Jacksonville, and Savannah.
All the information you need to prepare for your appointment is available in the Senior Focus Magazine https://issuu.com/leonardsphoto/docs/s_23_23
To learn more about what to expect at your session, you can also view this video https://www.youtube.com/watch?v=Sp92fW2i3Lg from the Leonard's Senior Ambassadors.
If you have any questions, please reach out to the Leonard's Customer Service team:
(800) 215-4852 or